I started a podcast quite a fee years ago to go along with the weekly web design newsletter.
The big push for the podcast came when I was writing a feature piece on Responsive Design for Net Magazine and I had the opportunity to speak with a number of talented folks in the industry.
I picked their brains about how they were approaching the world of web design and where they saw it going… it was brilliant!
It's been too long since I've done an episode, and after listening by to the ShopTalk Show again after a long break I'm keen to get started again.
To start off I need to get my Simplecast account up and running again, and to my happy surprise they've updated from v1 to v2.
The upgrade process was amazingly simple and a great example of how to transition your customer base without any issues.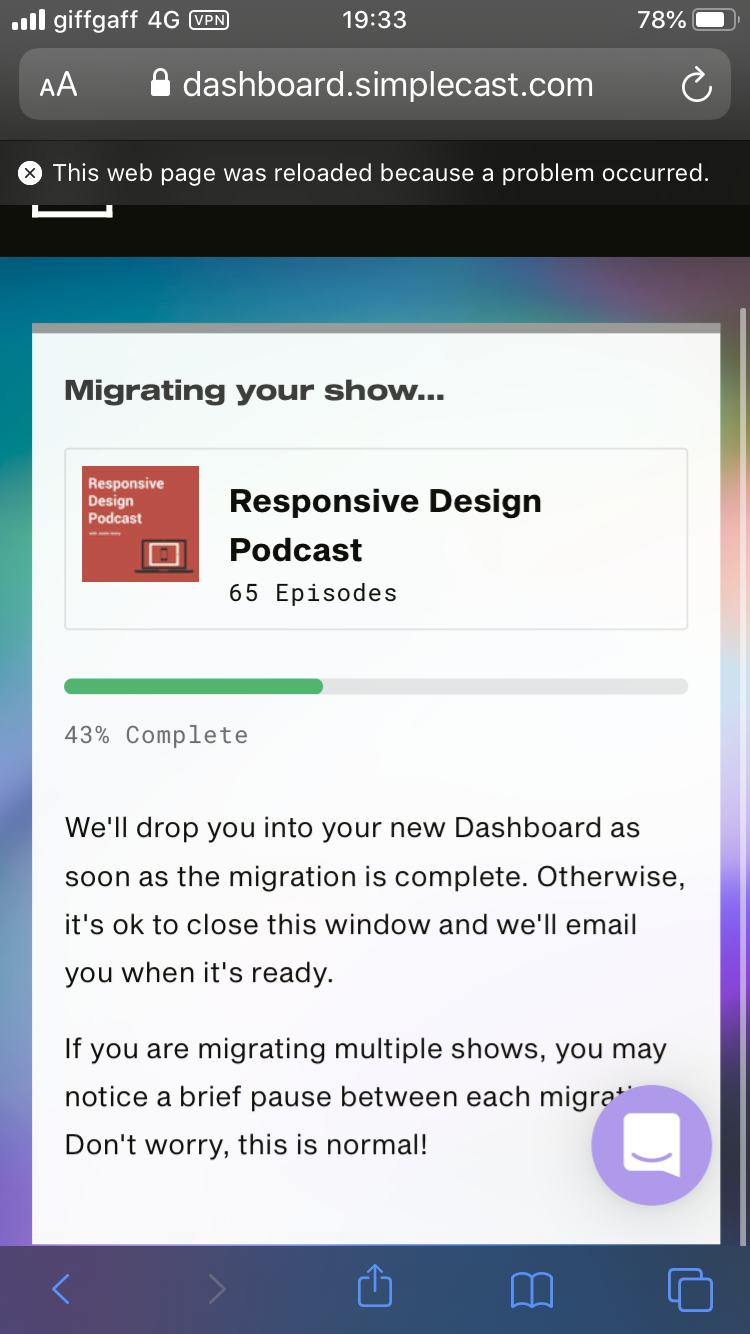 Here's a view of the statistics you get with Simplecast.