Last week we looked at Story line from SBS in Australia as an innovative way to share a story.
This week I wanted to share two approaches for a similar topic
Both of these sites are celebrating one million developers on a particular platform.
Link number #1 example could be recreated using just about any standard website theme. It uses a series of components which are laid out on a page in a way that you would most likely expect from a site.
Example 2 takes a similar topic but makes it all about the journey.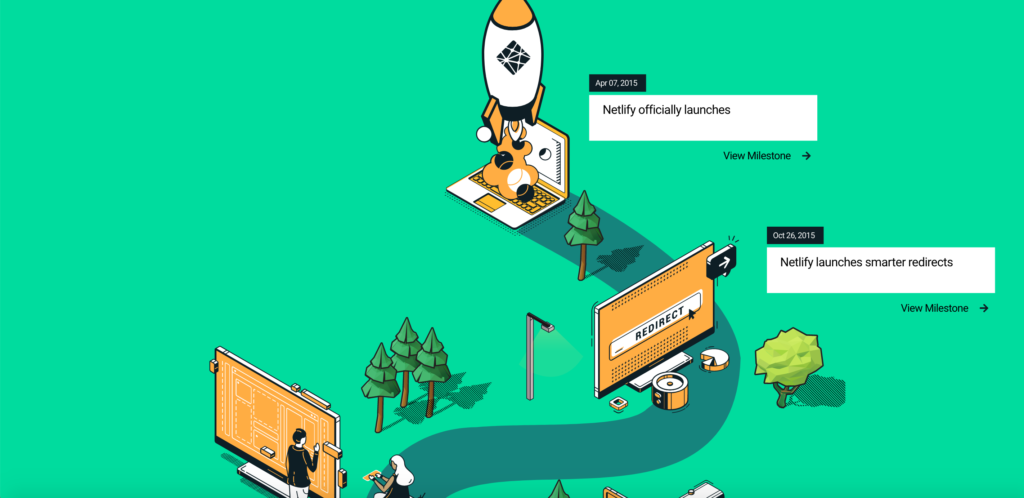 Option 2 is much more involved from a creative point of view
Custom illustrations for each milestone
Content written about each milestone
Animation of the different elements
Responsive, so the journey is just as enjoyable on the phone as it is on the desktop
It's by far the more superior approach to telling a story. It also has a handy "Login with Netlify" button which will then plot when you first signed up with their services on their timeline.
This style of approach could be used for
Application process
Company history/timeline
Career path opportunities (especially for entry-level talent)
Internal Careers stories (you could link a logged-in employees start date and position changes from their HRIS system and map them against the company path)
You could integrate LinkedIn that maps a potential candidate Career moments against our clients milestone timeframes as well