Gnosis recently migrated their URLs from https://gnosis-safe.io -> https://safe.global/, and the main app is now https://app.safe.global
When I was trying to access this through my home ASUS AC1900 router it wasn't recognising either safe I was connected to, and refused to let me connect my wallet at all.
Looking at the network tab I could see the following errors
Code 902: Error loading Safe Apps list (Network request failed)
Code 600: Error fetching Safe info (Network request failed)
It turned out the the ASUS was treating the URL as a threat and not allowing the connection to work.
I was able to connect to my router using http://router.asus.com/ and navigated to the AiProtection section.
Select the Malcious Sites Blocking tab, and then select the edit button above the "Details of Successfully Protected Events".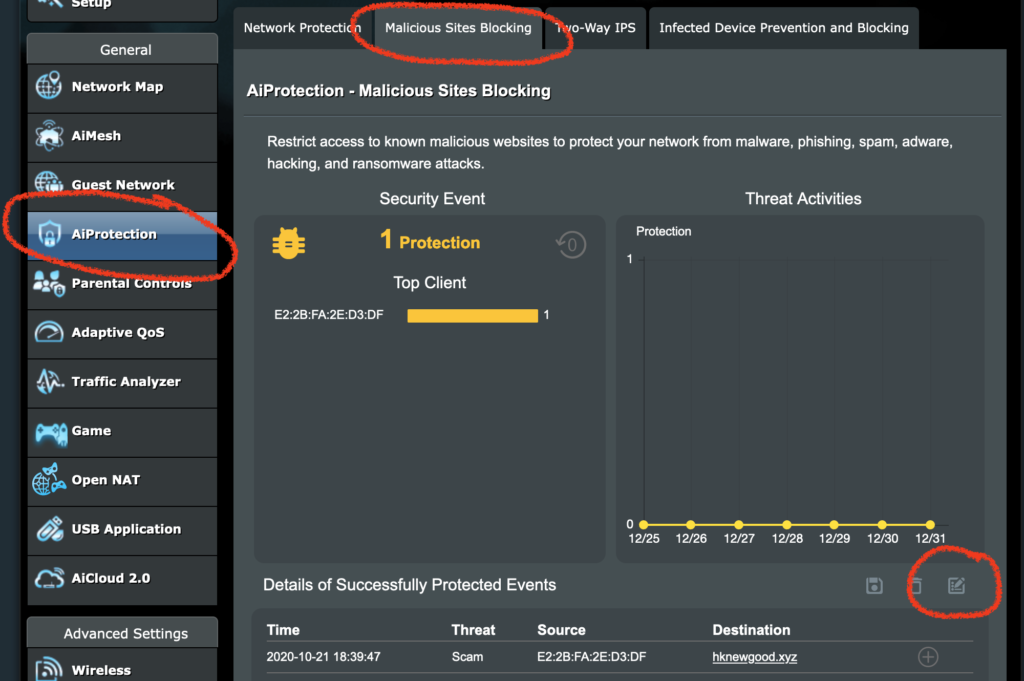 Add the following URLs to the allow list
app.safe.global
safe.global
safe-client.safe.global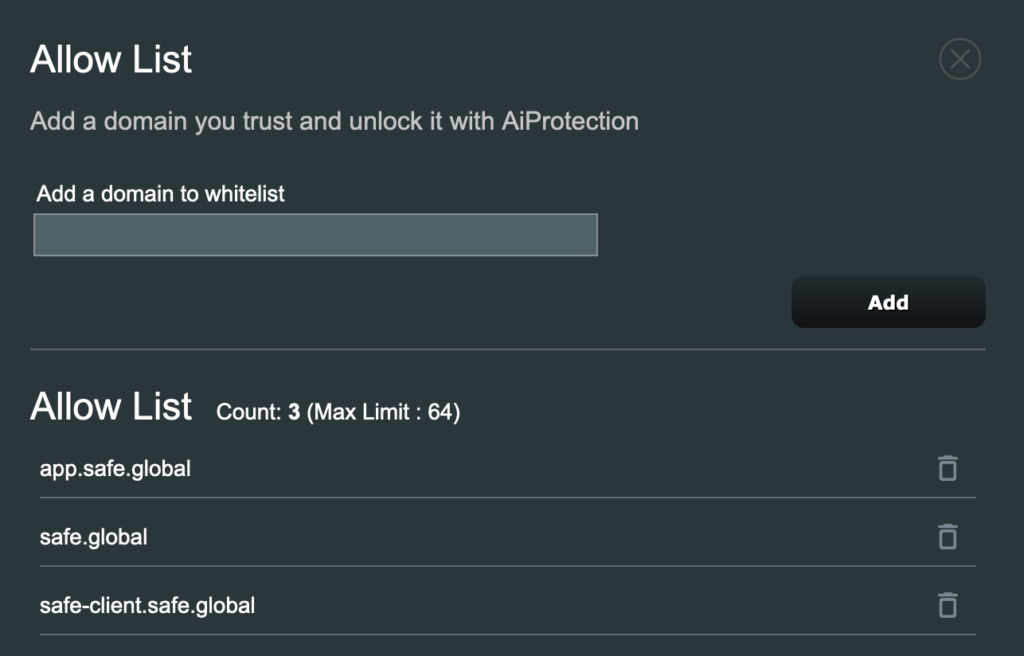 Voila, you should be able to access your Safe again.